Ryanair adds new routes from Edinburgh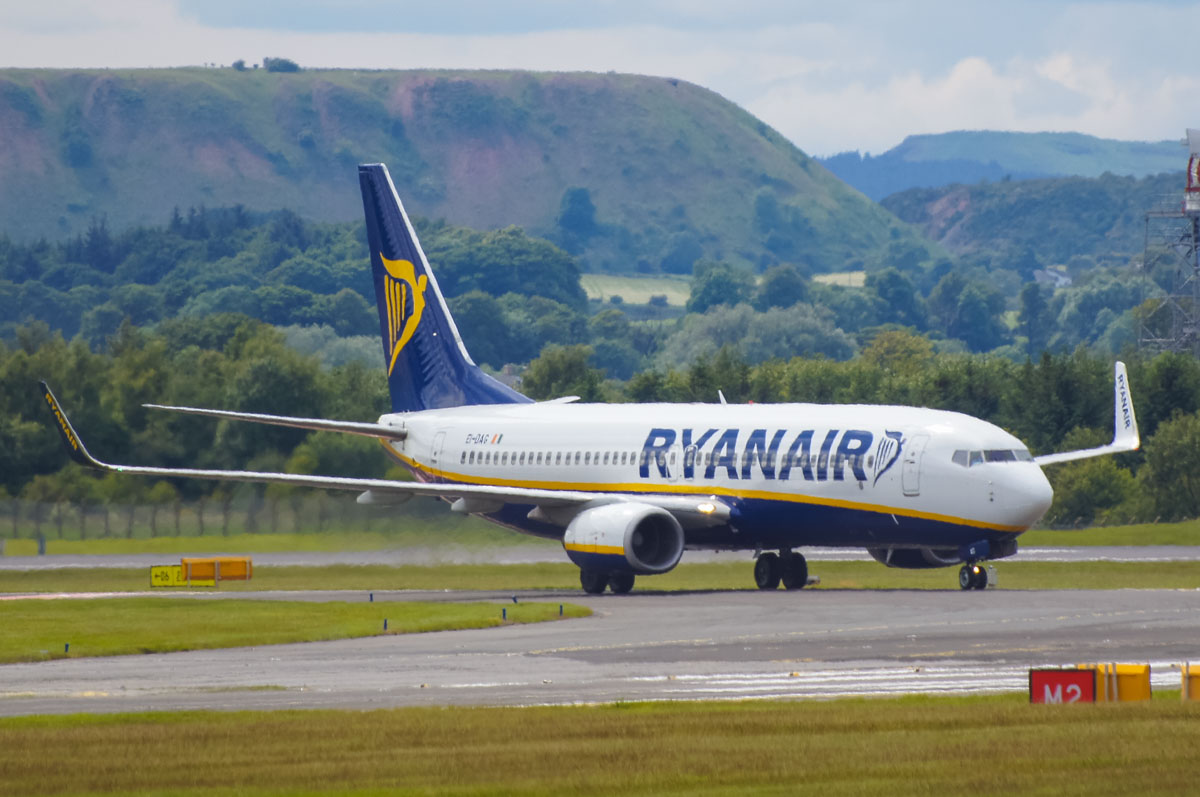 Ryanair has announced that more routes will be added to its winter 2021/22 schedule from Edinburgh Airport.
The total number of routes taken by the airline from Edinburgh is now 50 with the hope of a resumption of tourism in Europe. The four new routes include Cork, Madrid, Palermo and Paris. Beauvais.
Ryanair Marketing Director Dara Brady said: "Ryanair remains committed to rebuilding the Scottish tourism industry and strengthening connectivity as Ryanair continues to expand in Europe and travel returns to pre-pandemic levels . As Ryanair takes delivery of 55 Boeing 737-8200 'Gamechangers' this winter, we are delighted to announce these four new routes from Edinburgh this winter following the recent announcement of travel to Scotland – now operating a total of 50 routes.
"As travel continues to grow and consumer confidence in air travel returns, Ryanair is once again calling on the UK government to remove or suspend ODA (air passenger rights), to allow airlines to quickly recover connectivity, jobs and tourism in the aftermath of the pandemic. APD makes Scottish airports very uncompetitive compared to Europe, where Ryanair continues to increase capacity, having opened a number of bases in recent months in Agadir, Zagreb, Billund, Stockholm, Riga and Turin. While Ryanair has made a commitment to Scotland and its Edinburgh airport, the lack of government support continues to create new barriers to boosting traffic and growth.
"We are launching a seat sale to celebrate the new winter routes from Edinburgh, with fares available starting from just £ 19.99 for travel through the end of March, which must be booked by midnight Sunday 3rd October 2021. Our clients can now book a winter getaway from Edinburgh to Cork, Madrid, Palermo or Paris. Since these incredible rates will be quickly fetched, customers need to log in www.ryanair.com so as not to miss it.
Kate Sherry, Director of Aviation at Edinburgh Airport, said: "We know people need and want to travel and with the restrictions easing we want to give them as many options as possible to finally make that trip they were waiting for. It is clear that confidence in the Edinburgh market is conducive to sustainable growth and it is good news that Ryanair is working with us to add new routes where possible and help people return to travel safely. .
Ryanair has launched a seat sale of £ 19.99 for travel until the end of March 22, which must be booked by midnight Sunday 3rd October the www.Ryanair.com.
Related