A list of top celebrities who vacationed in Croatia this summer
As usual, it has been a starry summer in Croatia this year.
We present to you the information on the celebrities who enjoyed a bit of R&R in the country during the sunniest months of 2021. Most were not there for the first time; charming Croatia excels at attracting visitors (no matter how famous they are) come back again and again.
Michael Jordan and Yvette Prieto
Basketball megastar Michael jordan (58) and model Yvette Prieto (42), married since 2013, crisscrossed the Croatian coast this summer.
The couple, accompanied by friends and security guards, sailed aboard the lavish yacht O'Pari, making occasional stops ashore.
Paul David Hewson and Alison hewson
U2 singer Paul David Hewson (61), says Bono Vox, arrived in Dubrovnik with an activist and a businesswoman Alison hewson (60 years old) after traveling from Sarajevo.
This couple, married since 1982, also spent holidays on the Croatian coast.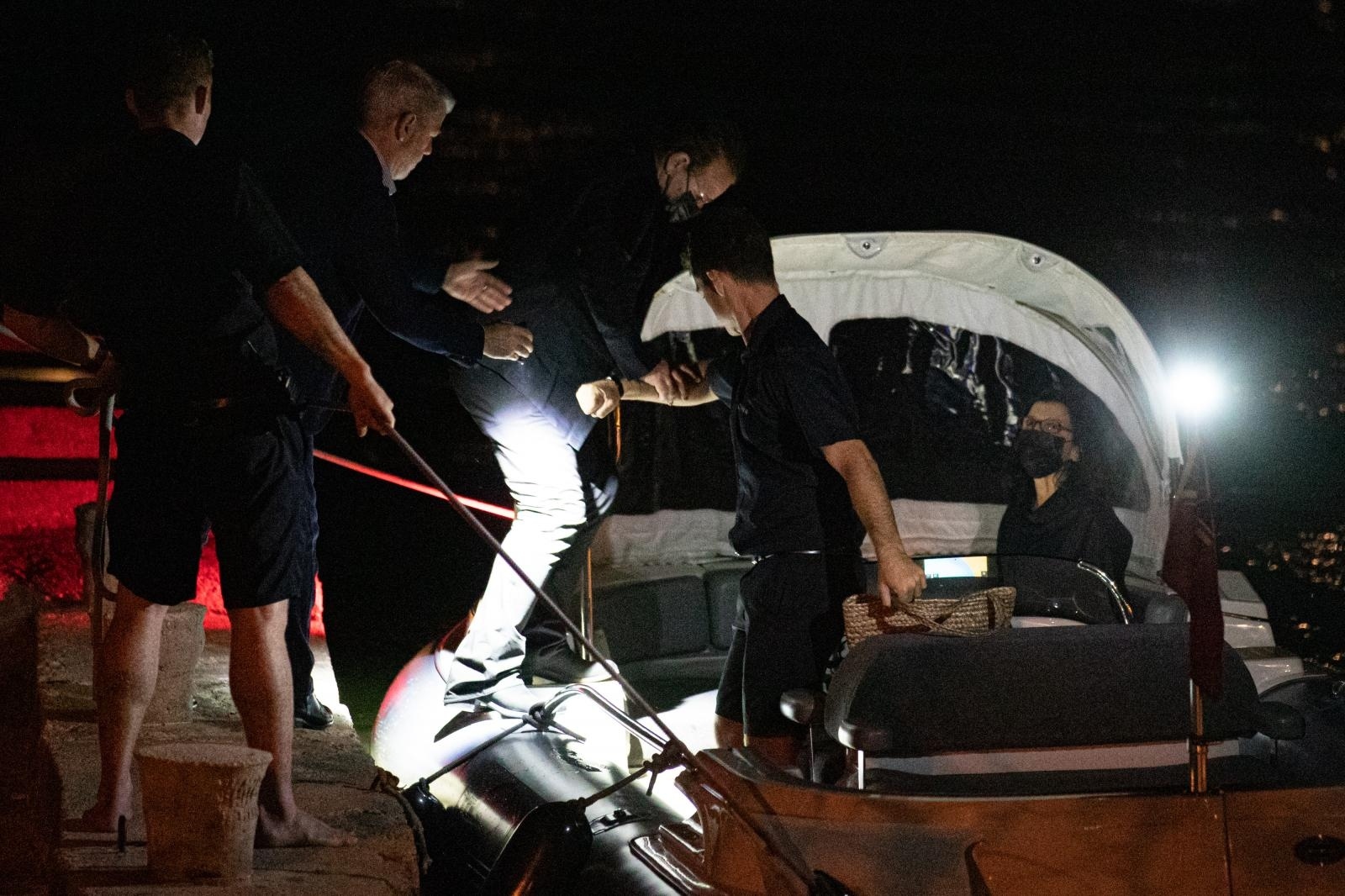 Demi Moore
Dubrovnik was a popular destination this summer!
Actress Demi Moore (58) was among the many to spend time in and around the beautiful city.
Roger Taylor and Sarina Potgieter
Also enjoying Dubrovnik in recent months has been Roger taylor (72 years old), drummer for Queen, accompanied by the actress and producer Sarina Potgieter (49). The duo have been married for 21 years.
Harrison Ford and Calista Flockhart
The domination of Dubrovnik continues …
Actor Harrison ford (79) and actress Calista Flockhart (56), who married in 2010, was also snapped up in the sunny city this summer.
Neil Patrick Harris and David Burtka
Actor Neil patrick harris (48) and actor and conductor David Burtka (46) spent time on the island of Hvar and around the coast. The couple, married since 2014, shared happy photos from their vacation in Croatia with their children on Instagram.
Vanessa bryant
Model and philanthropist Vanessa bryant (39) visited Croatia this year with her daughters.
Their journey included fulfilling a promise from basketball legend and Mrs Bryant's husband Kobe bryant (1978-2020) made to their daughter Nathalie. Mr. Bryant and their daughter Gianna tragically died in a helicopter crash last year.
In a touching message, Ms Bryant noted that the family had sensed the presence of Mr Bryant and Gianna during their trip.
The Bryant family were joined by Catherine mcdonnell (32 years old), who married a Spanish basketball player Pau Gasol (41) in 2019, and her daughter.
Jasmine Tookes (with a starry bachelorette party)
Model jasmine tookes (30) had a bachelorette trip to Croatia prior to her marriage to the Snapchat executive Juan David Borrero (31).
Among his gang were Dena Gallucci, Josephine Skriver, Juliana Borrero, Kelsey Merritt, Lais Ribiero, Nicole sudyka, Rachel Scott, Romée Strijd, Sara sampaio, Shanina shaik, and Taylor hill.
Pheobe Dynevor
Actress Pheobe Dynevor (26) on vacation in Croatia with her actress friend Sabrina bartlett (30).
Valentino rossi
Several times motorcycle world champion Valentino rossi (42) also spent time on the Croatian coast this year.
And more…
Some A-listers have probably visited Croatia this summer and have managed to stay under the radar.
Others, like the chef and TV personality Gordon ramsey (54), came for work – but still had a bit of play.
Other public figures who have shown their Croatian holidays online include the actress Jessica plummer (29) and actor Ben hardy (30),
and reality TV personality Vicky Pattison (33).